The Coach Poppy collection is giving me serious spring fever.  I want the days of sunshine and flowers and girly dresses.  Sigh, it can't get here soon enough and with Chicago's erratic weather track record, spring probably won't grace us until May.
Back to the collection, I ADORE the cutesy charm that they've utilized for the bags, clothing, and jewelry, with hearts and flowers and afro puff girlies looking ever so cute on all of the products.  A couple of must haves that caught my are:
the glam metallic leather poppy tote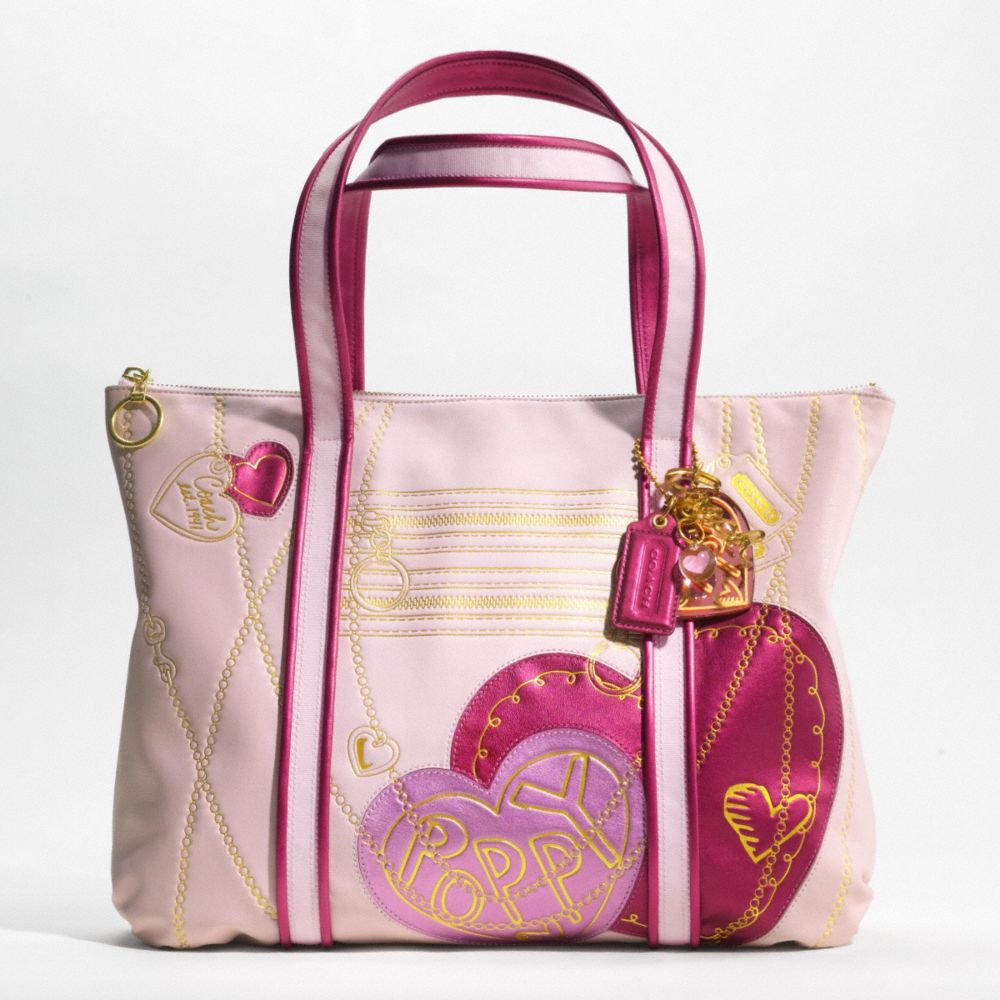 I have a million totes, so really that wouldn't be something that i NEED, but this one would certainly top all of my totes!  It looks to be a good size and it's frigging LEATHER, so luxe and pretty with my favorite colors.  I give the tote an A+ for style and functionality, because it looks like I'd be able to carry my laptop and nintendo ds along with a book in there if I ever get a frigging JOB, so that when I have to ride the train I can look tres stylish doing so 🙂
The Poppy Pinky swing pack is the winner for me of the poppy afro puff girls collections, simply because it's not a tote (i ADORE the other characters tote bags, but really, how many totes does one girl need?  And I'd pick the leather one above out of the collection if i were to get a tote)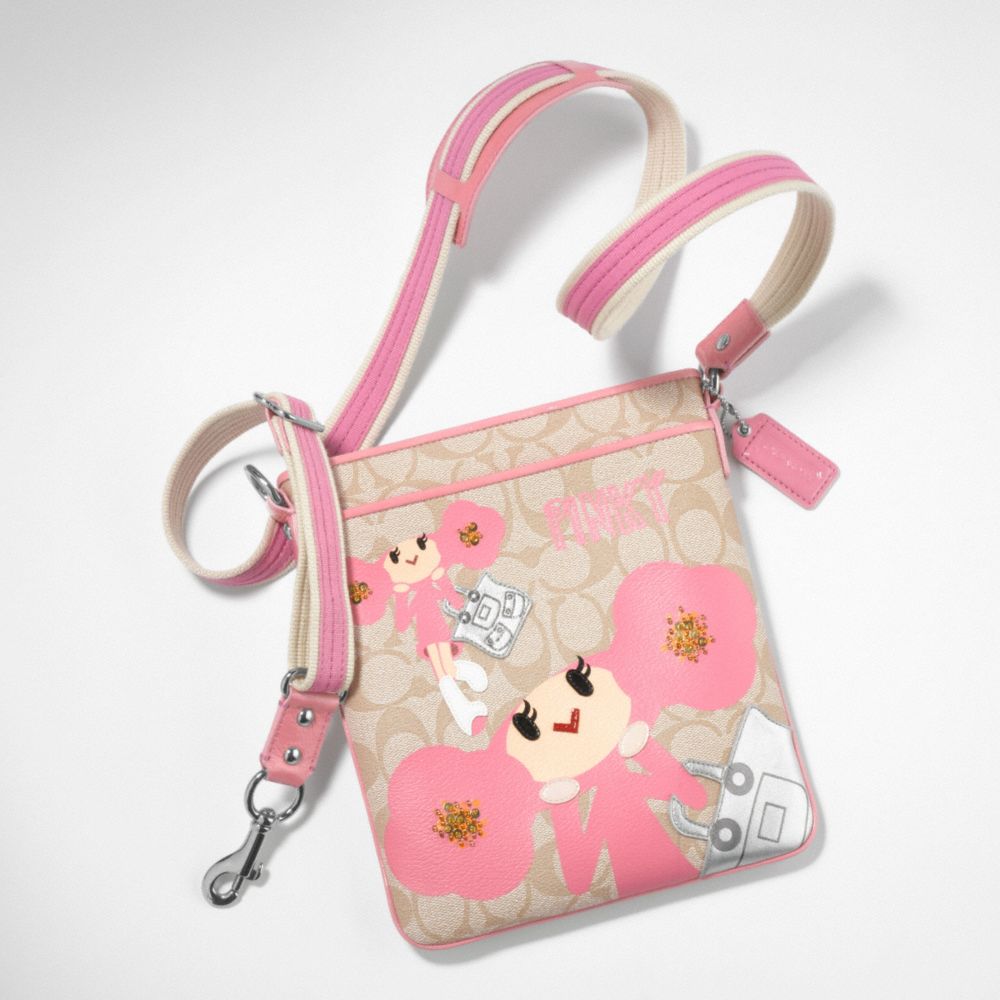 It features a poppy pinky afro puff girl, who I find completely and utterly adorable!  I want all of the girls so that I may build a collection, but alas, I am not made of money.  Okay okay, I know that the hair is supposed to be poppy's on the sides of their heads, but can anyone tell me that those don't look like afro puffs?  Whatever they are, they are all CUTE!!  Here's Pinky's sisters:
Pepper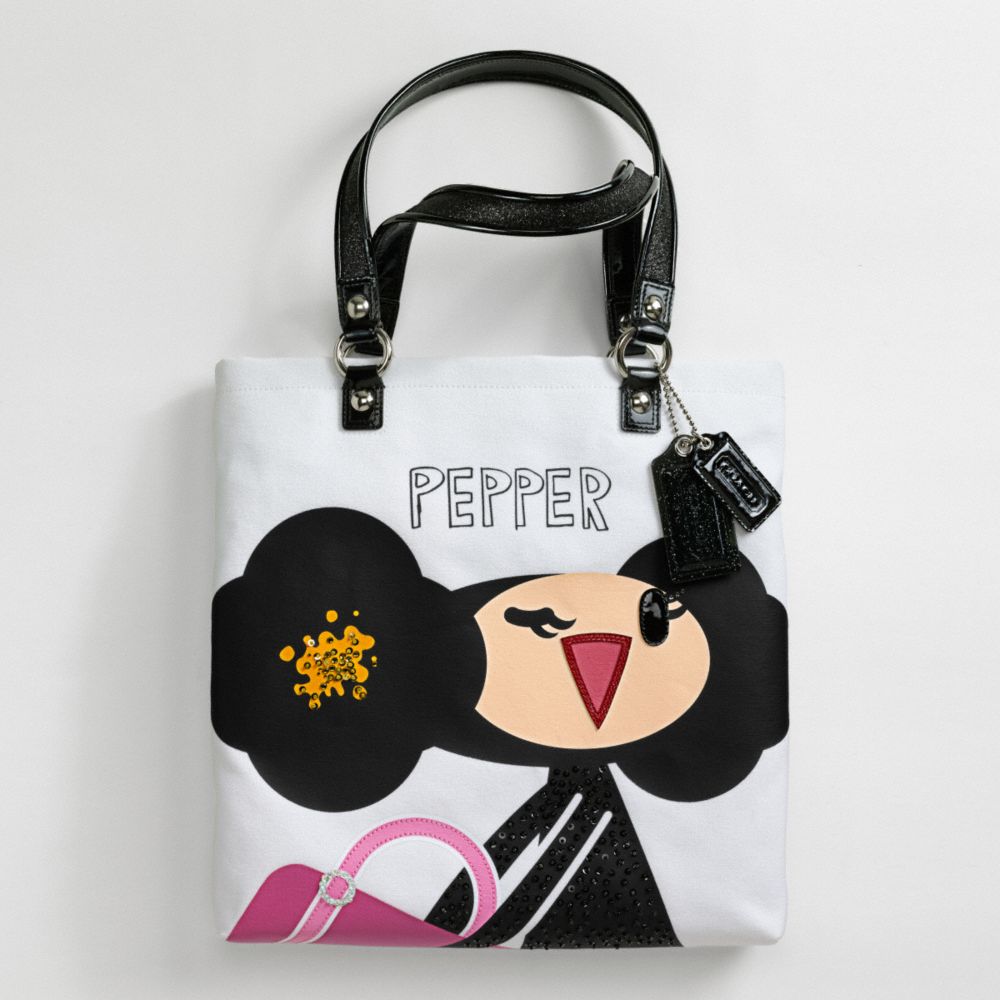 Cherry
Lemon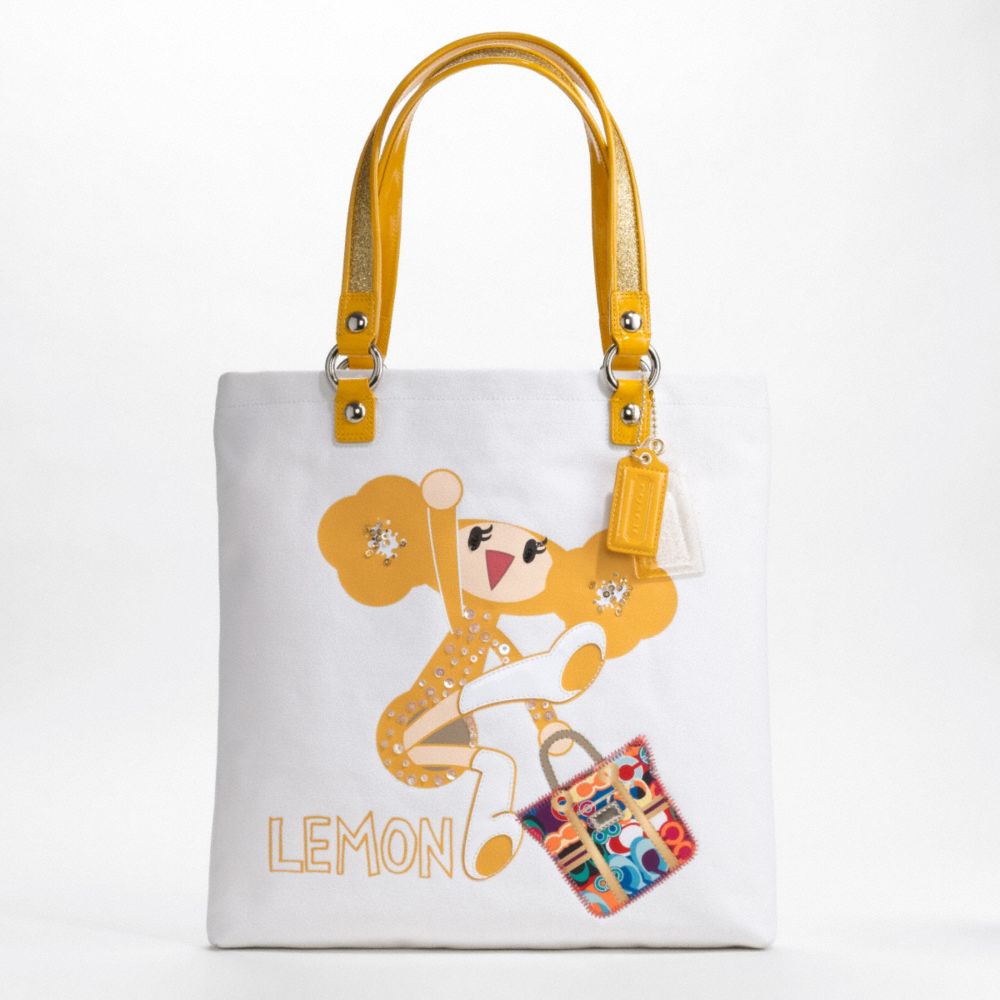 and Pinky in Tote form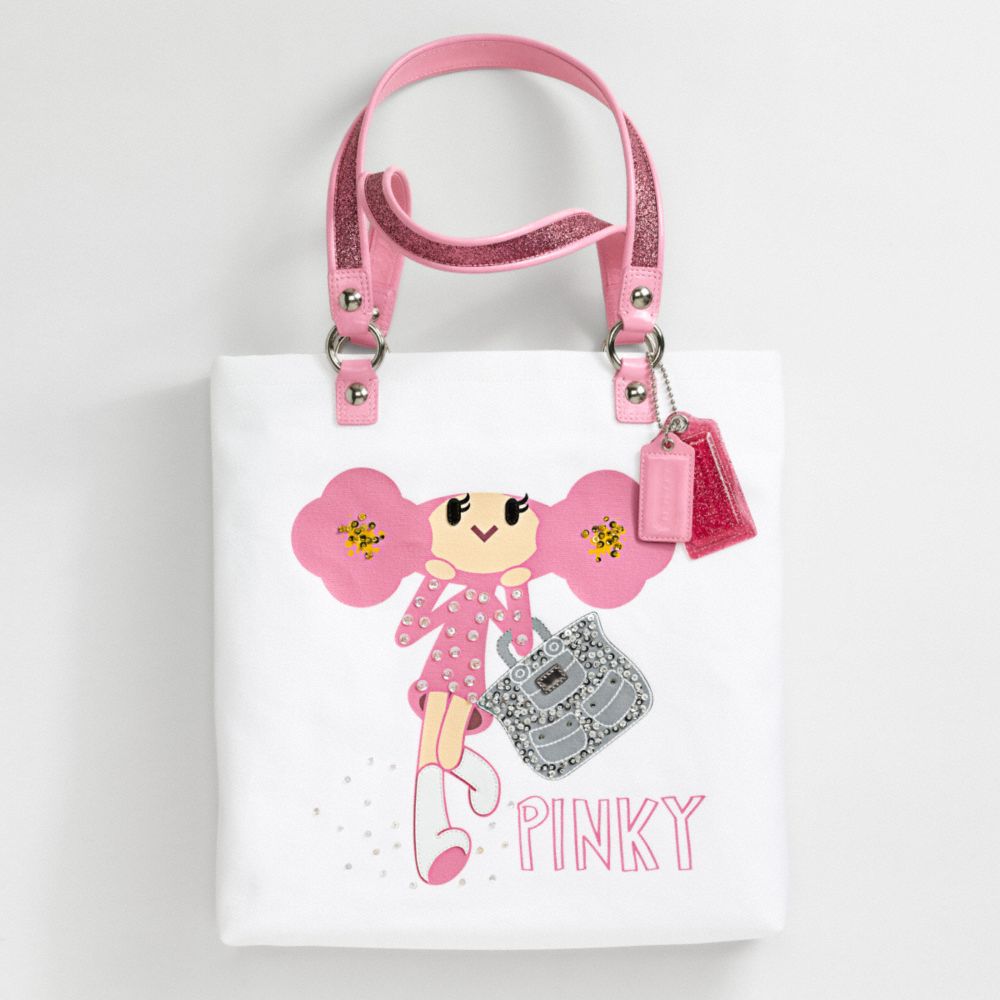 I wonder why they only made pinky into wristlet and swingpack form?  Curious, curious.  Anyway, all of them can be found here: http://www.coach.com/poppy-us/bags.html
I would so rock the t-shirt full of pretty afro puff cuties!